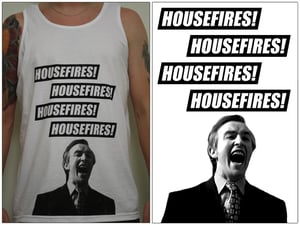 £

5.00 - On Sale
Black halftone print on a White vest.
Available in Small, Medium, Large and Extra Large.
PLEASE NOTE: The cut of these vests is smaller than a T-shirt of the same size. We fully recommend ordering one size up from your usual fit!
£6 + P&P. Reduced Price.
(http://www.youtube.com/watch?v=wzKbVa428eA)